Here, we have collected - in accordance with Tripadvisor's recommendations - The Top 10 Historical Sites in Singapore: an overview to emphasise Singapore's dimension of cultural goods, monuments, memorial sites, and places of remembrance, which all bear witness to Singapore's history and heritage.
10. MCI and MCCY Building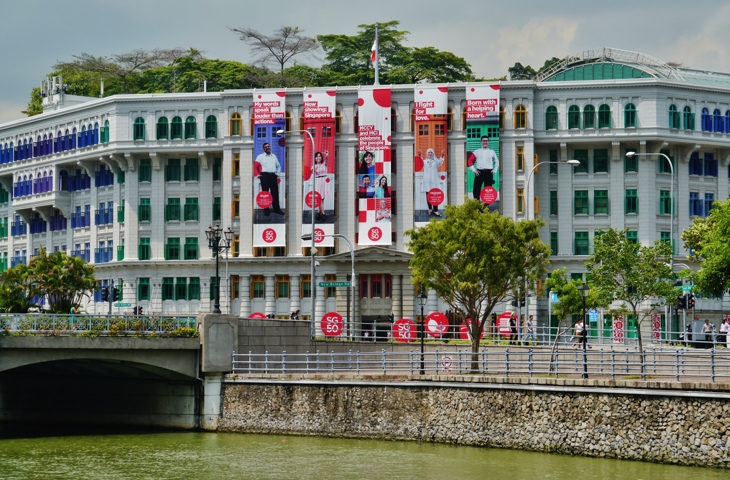 Located at The City Hall station, the New and New Department is a typical British building. The windows are covered with different colors and colors, very much in line with Singapore's culture. Very special. Even though you can't get into the interior of the building, there are also many tourists taking pictures here.
9. Hill Street Police Station Building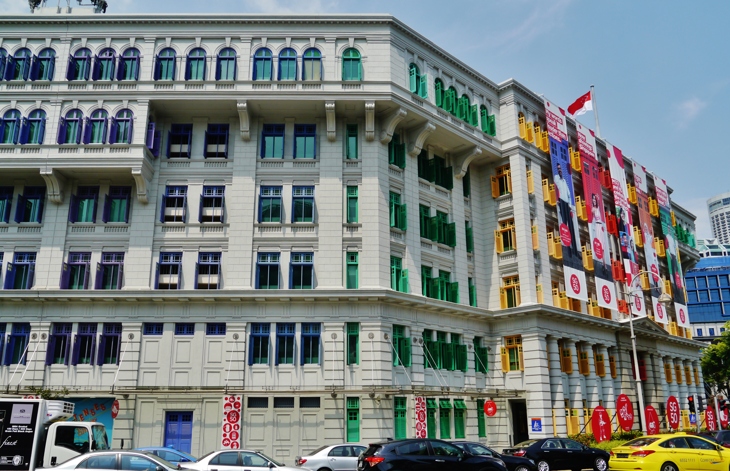 From 1915 to 1935, the Singapore Police Force went through a reorganisation and several police stations were built to deal with increasing Chinese secret society activities. This led to the construction of the Hill Street Police Station building, which was completed in 1934.3 The building was designed by Frank Dorrington Ward, then chief architect of the Public Works Department.
8. Sun Yat Sen Nanyang Memorial Hall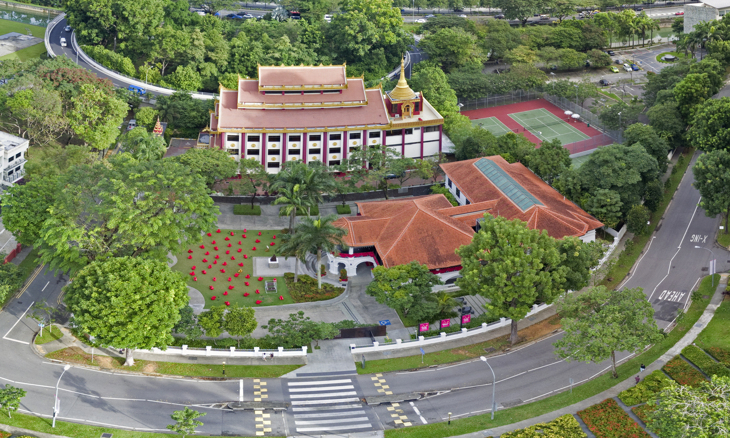 Gazetted as a national monument in October 1994, Sun Yat Sen Nanyang Memorial Hall sheds light on the lesser-known details of Singapore and Nanyang's involvement in the 1911 Revolution.
Free guided tours of the Memorial Hall's permanent galleries and special exhibitions are available daily.
7. Changi Beach Park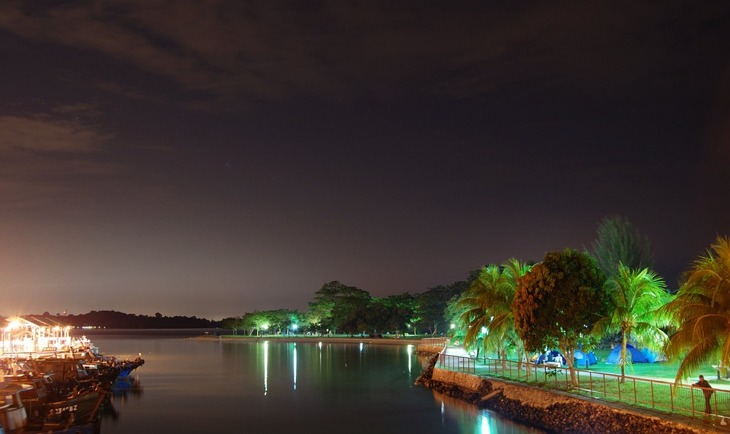 Changi Beach Park is one of the oldest coastal parks in Singapore and gives visitors a taste of kampong ambience.
Changi Beach bears the unsavoury reputation of being the site of the Sook Ching massacre – that's a long time ago.
6. Haw Par Villa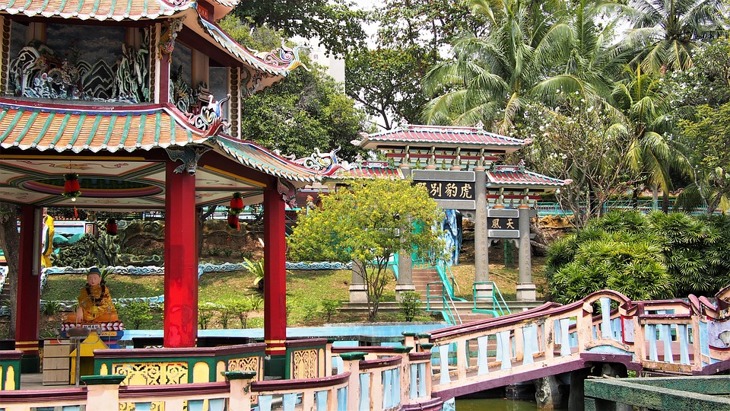 Haw Par Villa is famous for its vivid depictions of the Ten Courts of Hell from Chinese folklore. Many Singaporeans will cheekily reminisce about being brought there as children by their parents, to learn about the exacting nature of traditional Chinese morality.
Besides its trademark attraction, the cultural park is home to over 1,000 statues and 150 dioramas, depicting surreal scenes from legendary works of Chinese literature such as Journey To The West, Madame White Snake, and the stories of the Eight Immortals.
5. Lau Pa Sat Festival Pavilion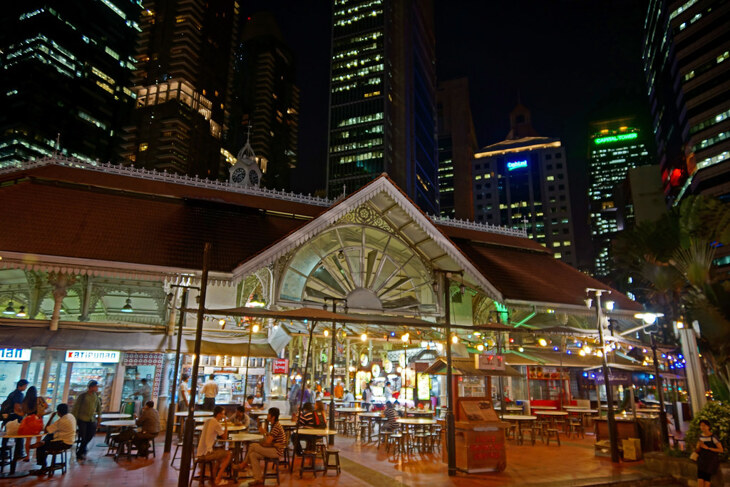 Take a gastronomic journey around Lau Pa Sat Festival Pavilion, a food lover's paradise. Known as one of the city's best spots to grab a meal, the market offers a wide range of Singapore's ethnic specialty dishes at affordable prices. Take a walk down Satay Street - one of the market's highlights - and sample lamb, pork, chicken, or prawn skewers.
4. Emerald Hill
During Singapore's early colonial days, the Orchard Road area was home to fruit orchards and Emerald Hill was known for its nutmeg plantations. However, after a particularly bad blight killed all the crops in the 1860s, it was redeveloped as a residential area for the wealthy.
Emerald Hill was settled by the Peranakans – descendants of 16th century Chinese traders who became completely immersed in local culture.
3. Chijmes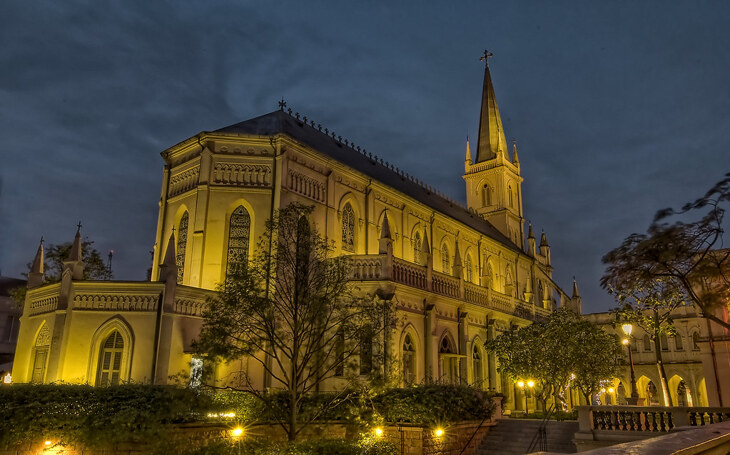 Chijmes in Singapore is a former convent converted into a dining and entertainment haven. This stunning precinct has been restored to its former architectural glory. Old classrooms and school halls have been painstakingly transformed into themed eateries, casual cafés, hip bars and clubs as well as retail outlets.
2. NUS Baba House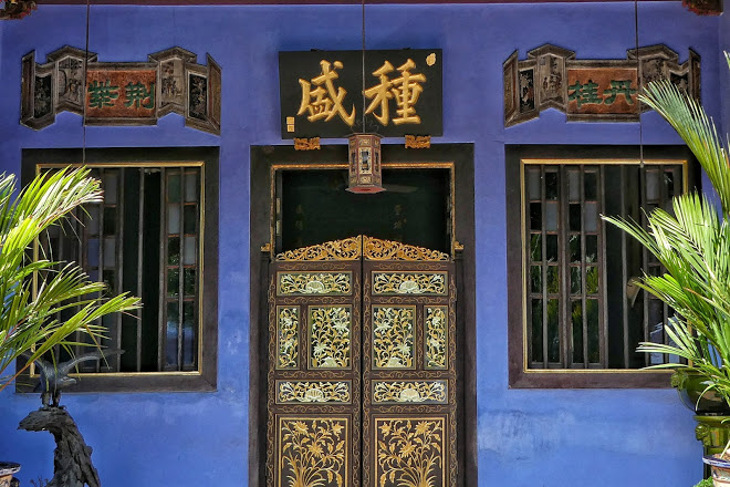 In 2007, a project was undertaken to restore 157 Neil Road for presentation as a heritage house which contextualises Peranakan Chinese material culture and aesthetics within a domestic setting. The interior setting takes visitors on an experiential trip into a Peranakan Chinese family home of the early 20th century.
1.The Battlebox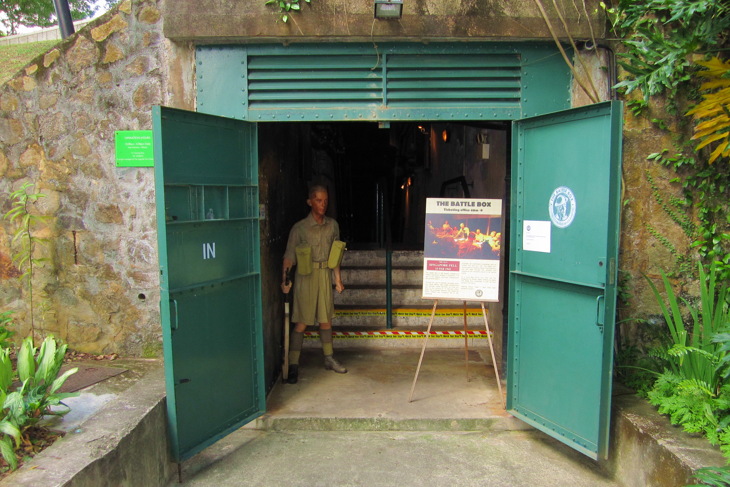 The Battlebox - a former WWII British underground command centre inside Fort Canning Hill in the heart of Singapore City. It was part of the headquarters of Malaya Command, the army which defended Malaya and Singapore in WWII. It was inside the Battlebox that the British made the decision to surrender Singapore to the invading Japanese on 15 February 1942.
---
More articles in this category: