Sentosa is a sunny island in Singapore, home to exciting events, themed attractions, award-winning spas, lush rainforests, golden sandy beaches and resort-style hotels.
Here, we have collected - in accordance with Tripadvisor's recommendations - The Top 10 Activities and Attractions to check out on Sentosa Island.
10. Palawan Beach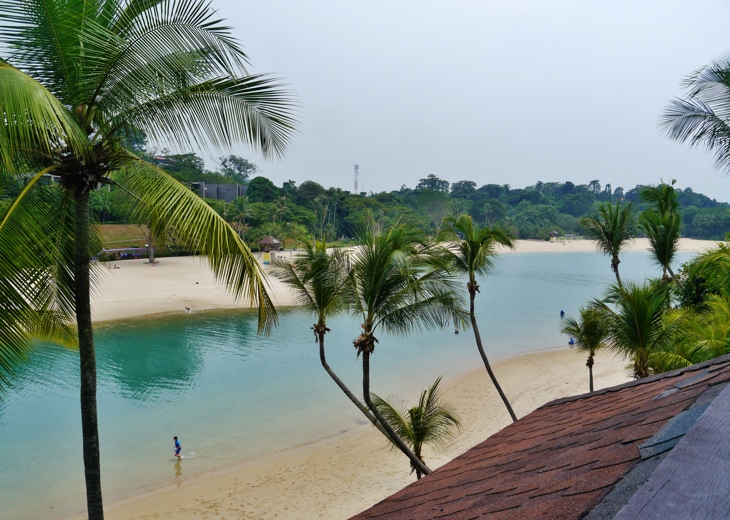 This beach is a swimmer's paradise with gentle waves and soft sand.
Apart from being a place where you can have the most relaxing time, this place also offers plenty of things to do for kids and adults alike.
9. Singapore Cable Car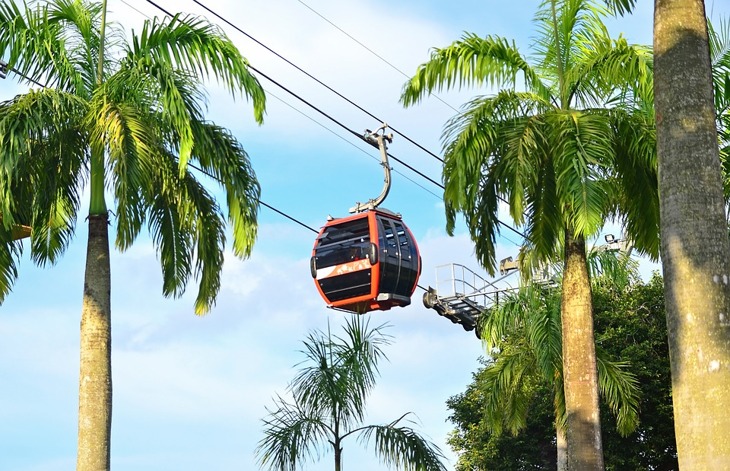 Lovely views of Sentosa and the surrounding waters. A fun way to explore, and an interesting new perspective of the landscape.
What a better way of an aerial view of the Southern part of Singapore than from a cable car!
8. Sentosa Merlion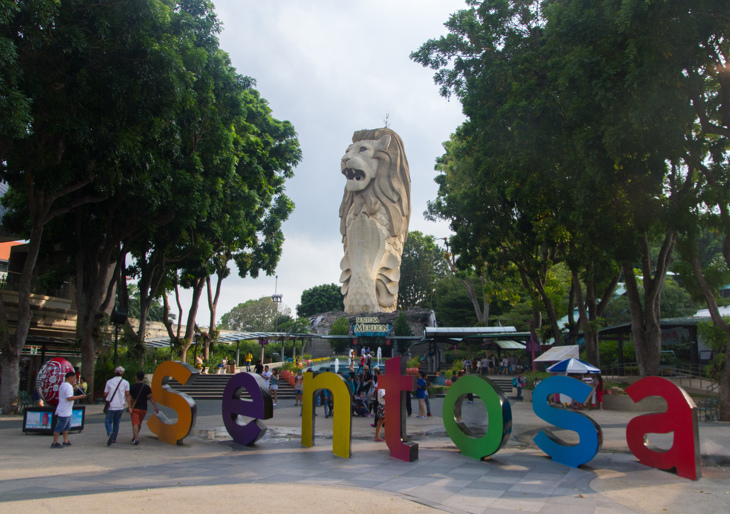 Sentosa Merlion is a good place to spend an evening. It is the replica of the original, but much bigger, with a great view. Here you can take pics as much as you want, as it is not so crowded as the Merlion by the bank.
Lots of attractions are found here. Watch the light show on Merlion here, or you can just walk around to soak in the views.
7. Madame Tussauds Singapore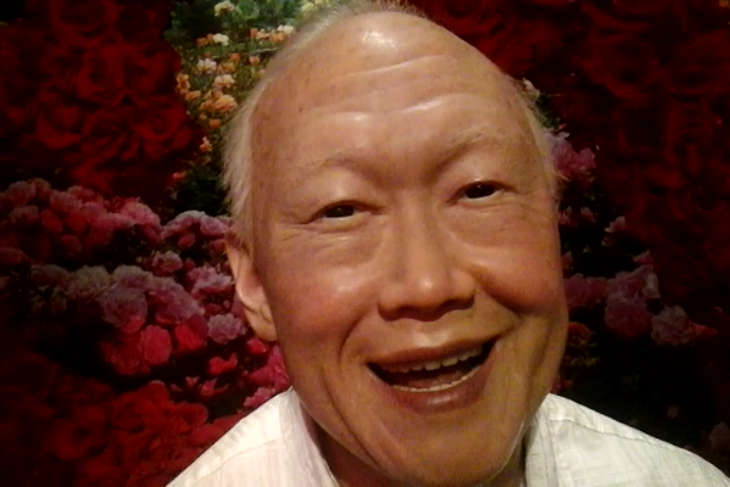 It is fun to have your picture taken with famous personalities, those that are still alive, and those that are already legends, isn't it?
Visit Madame Tussauds Museum in Singapore and take pictures with life-like wax sculptures of stars, leaders and celebrities.
6. Sentosa Boardwalk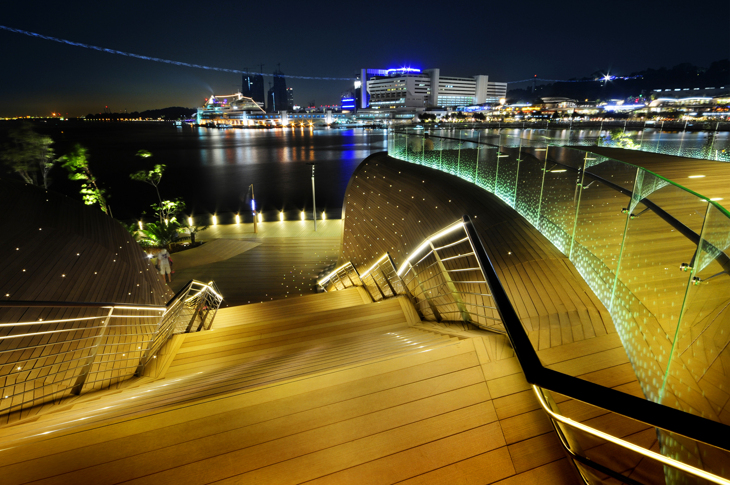 An engaging, pleasant walk on Sentosa Boardwalk is by far the cheapest, most eco friendly and sensible way to get to Sentosa Island.
Stroll at your leisure, stop along the way for good photo opportunities. There are covered places to shade from the Sun, and vending machines along the way.

5. Adventure Cove Waterpark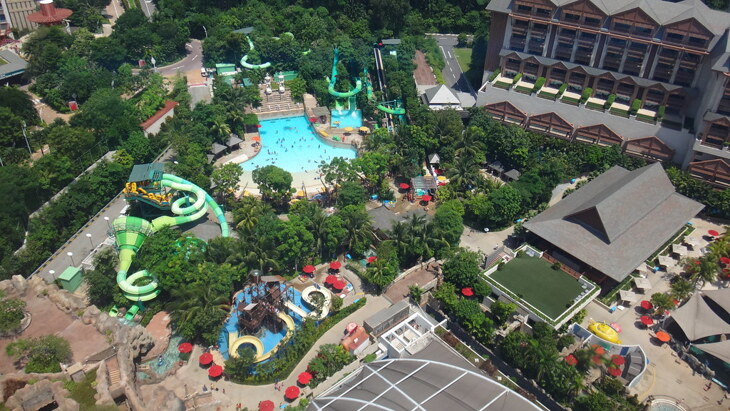 For all the water lovers out there! If you want to enjoy water, Adventure Cove at Sentosa Island is the place.
Kids, adults teenagers - all the age groups can be seen enjoying there. Different rides, different fun.
This is a great Waterpark with a difference, of course all the waterslides, but also some different water activities such as snorkeling with so many fish!

4. Singapore Botanic Gardens

Singapore Botanic Gardens is well over 100 years old and consists of a large park area which is grouped into thematic gardens, also including a children's garden. It can be easily reached on the MRT downtown line.
A brochure showing the various gardens is available at the park entry. An amazing array of differently themed gardens are on show.
They have a Michelin star restaurant in there, so enjoy. Great place to go for exercise too.
3. S.E.A. Aquarium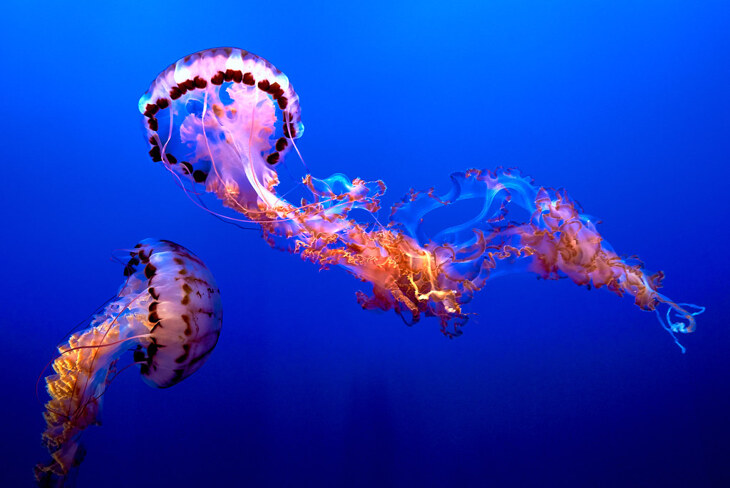 Marvel at the S.E.A. Aquarium in Singapore and see the ocean realm with over 100,000 marine animals.
The Aquarium is a massive structure giving a fish-eyes-view of the world beneath the sea. There is such color and variety, you will spend hours there.
2. Gardens By The Bay - The Supertree Grove
The Supertree Grove is a great place to spend an evening if you want to be entertained by these artificial trees providing a light show accompanied by dramatic music. They change the themes regularly.
Take water, have a picnic, relax and enjoy the full ambience.
1. Universal Studios Singapore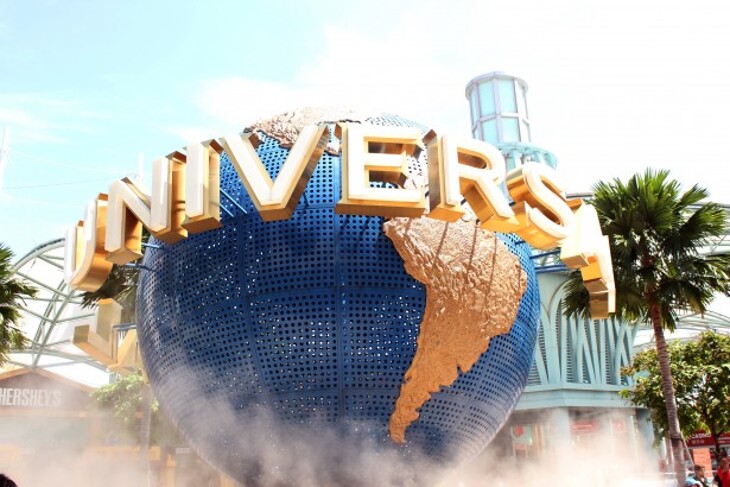 UWS is a world class theme park and a must visit for every Singaporean and every tourist to the Island.
An amazing day out is guaranteed at Universal Studios Singapore with 28 rides, shows, and attractions spread across seven themed zones.
---
More articles in this category: