Needless to say, design trends come and go with the change of time, in terms of style, colors and texture. Nonetheless, there are some trends will always be aesthetically alluring despite the ever-changing seasons. Let's see 6 of these trends and styles that fit specifically for HDB flats.
Trends
Curved arches
Once popular in older homes, they are making a major comeback even in modern, contemporary interiors. You can go with a segmental arch for traditional style, but if you want a more modern look, a clean, round arch is your answer.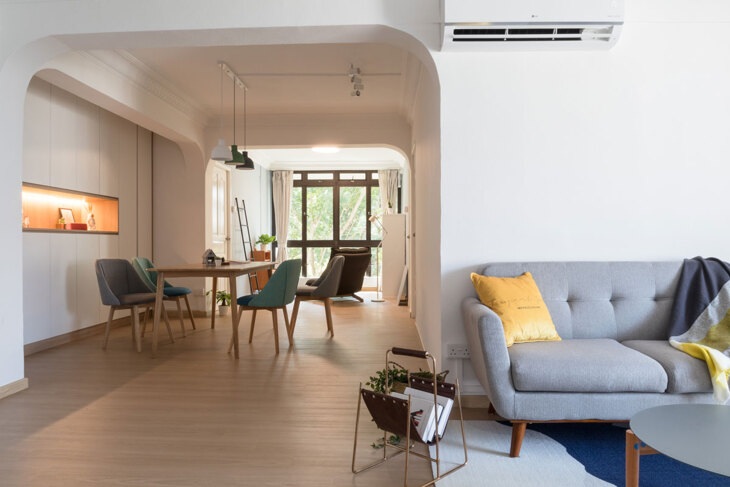 In addition to entryways, we are also seeing plenty of curves on the ends of counters and tables. These are a great way to soften the edges and break up the visual, especially if you have a lot of clean, straight lines in the area.
Concealed entrances
If you have always wanted a secret doorway in your home because you read too many adventure books growing up, this trend is perfect for you. In addition to the more traditional ones, there's this with the hidden entryway from your bedroom into your bathroom.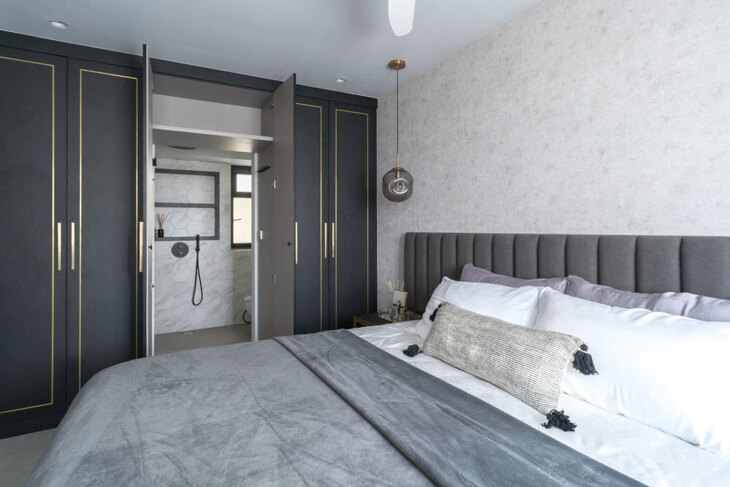 The use or rattan
Rattan is a great way to inject a laidback, appeal to your space - it's durable, lightweight and versatile. It works in a variety of interior styles as well.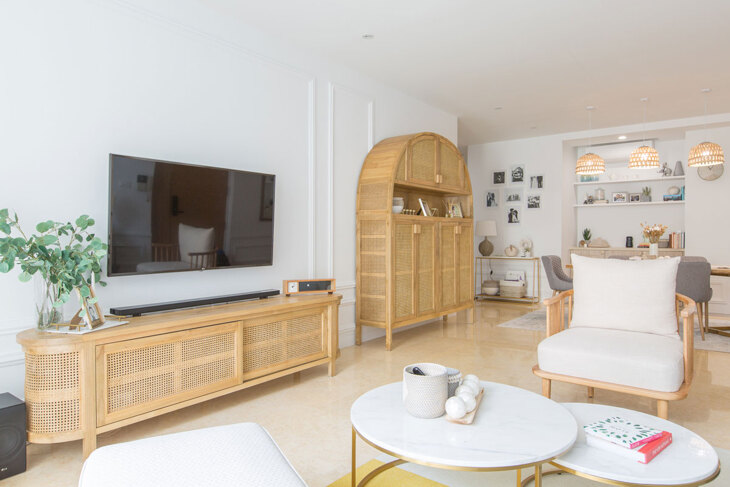 Vertical groove lines
As far as good interior design is concerned, it seems surfaces here are getting all the attention - homeowners are loving the vertical groove line detail on them.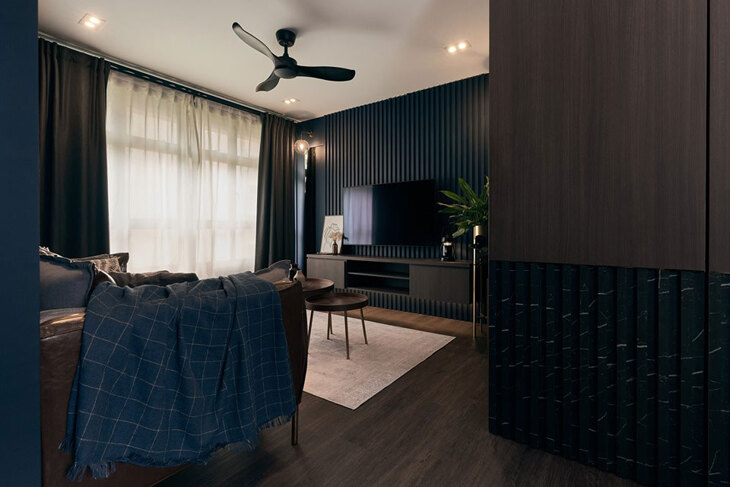 Mermaid tiles
Also known as fish scale or scalloped tiles - you can place them right-side up (curve edge down), the other way around or even sideways, all of which will give you a different feel. It's an interesting alternative to the more ubiquitous hexagon tiles.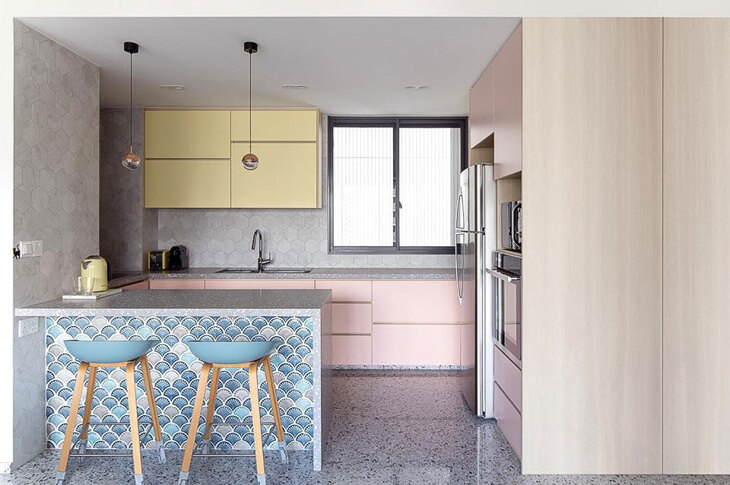 Neon sign decorations
Neon signs feel very retro, evoking some kind of nostalgia. Neon signs are a great way to make your home truly personal since you can customise it to say whatever you want.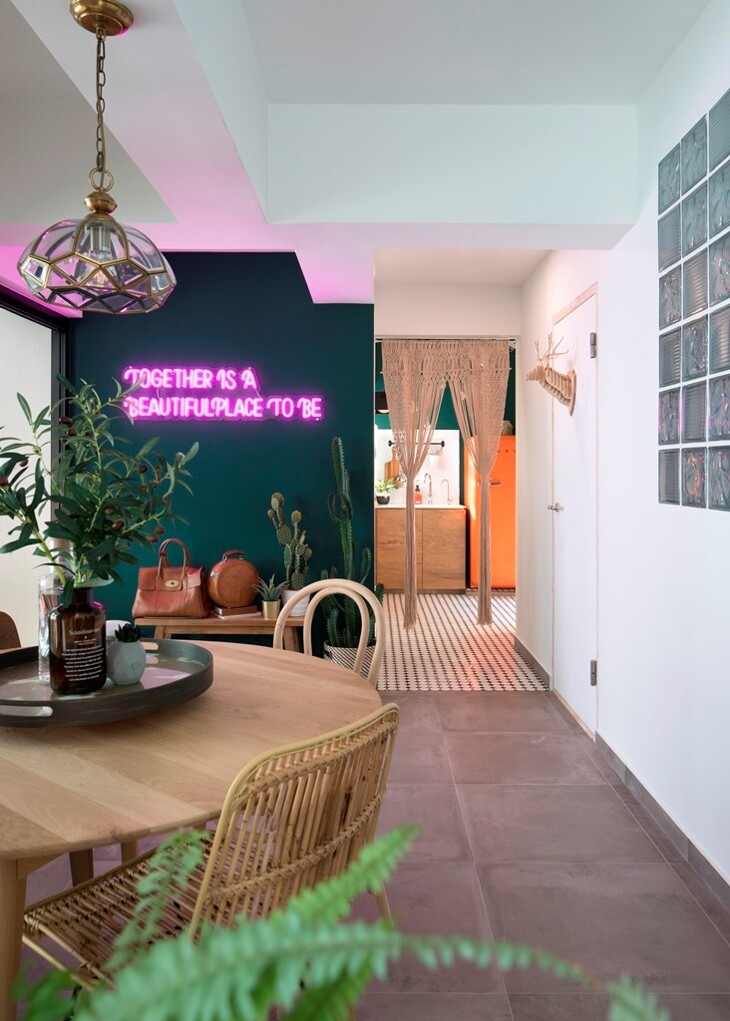 Design style trends
Simply Scandinavian
It's easy to see the appeal of this style to every new HDB homeowners - clean, streamlined designs dominate the theme, sticking to simplistic styles that are soothing and relaxing for everyday living.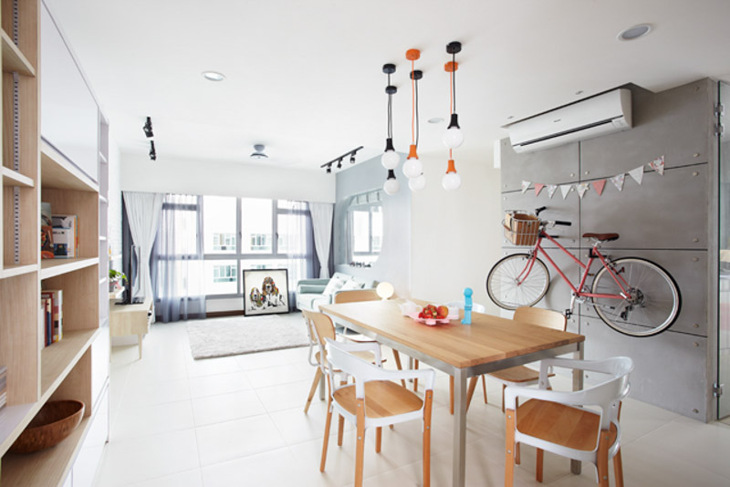 Modern European With A Pop Of Colour
The wainscoting wall definitely elevates the HDB flat into a polished European home. Steer away from plain whitewashed and neutral hues; instead, try including loud, fun colours to make the room pop.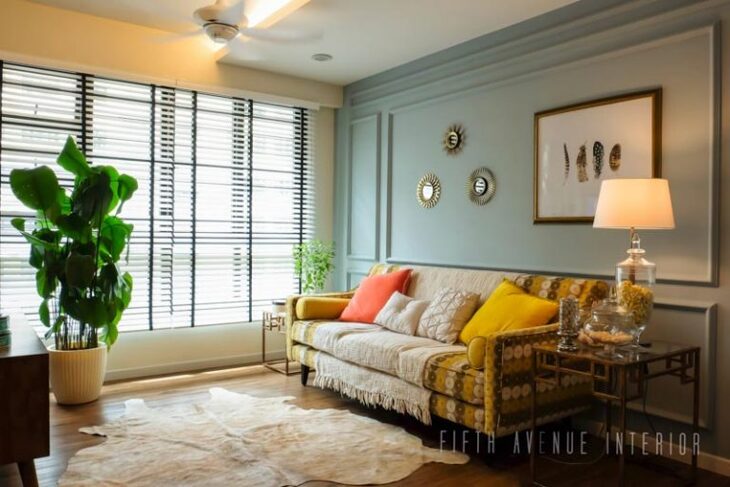 Minimalist theme
Get rid of all the clutter, enjoy some simple living and make your home timeless - you can never go wrong with a minimalist-themeed home. The mixture of wood, cement floor and metallic elements makes you feel raw and edgy.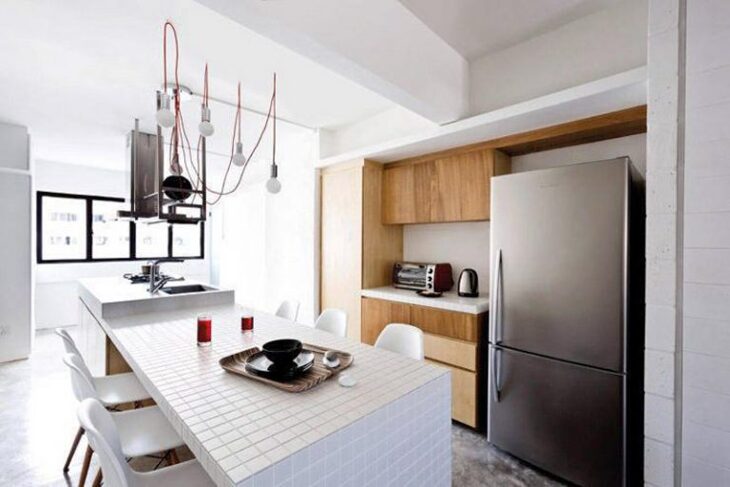 Classic, kinfolk style
The essence here is to really enjoy slow living, since city-dwellers often dream of living the carefree lifestyle it suggest. Don't forget: herringbone parquet flooring is a must.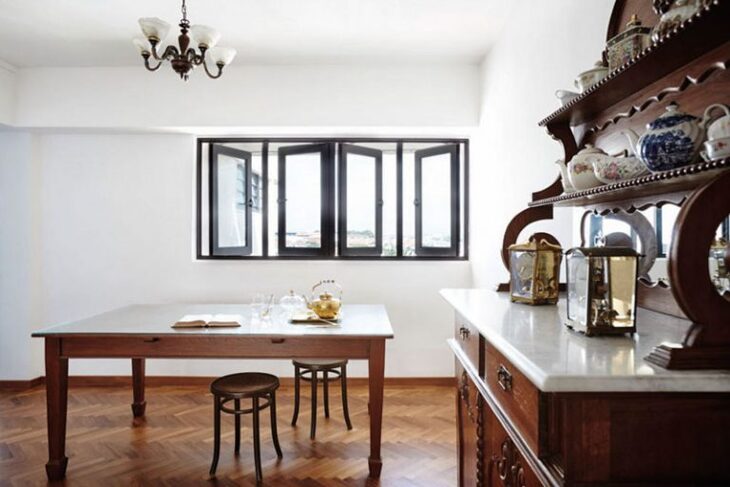 Stylish home office
The number of workplaces that allow their staff to work remoetly has been growing in the past months. The glass walls - that serve as the "walls" of your office - open up the space, yet distinctively separate themselves from your HDB's living room.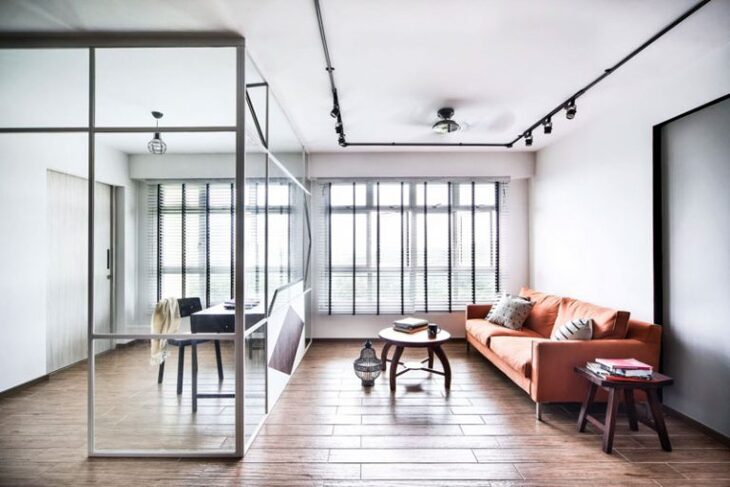 Eclectic style with bohemian touches
For the artistic creative, this bohemian mix of colors serves as the perfect background in their home. This kind of home is for someone who desires a simple space where he can conduct art classes, yet allowing his personality to shine through.