Who doesn't like shopping for bargains, right? Here, we have collected - in accordance with Tripadvisor's recommendations - The Top 10 Flea Markets in Singapore to Pick Up Some Treasures at.
Tanglin Halt Market and Food Centre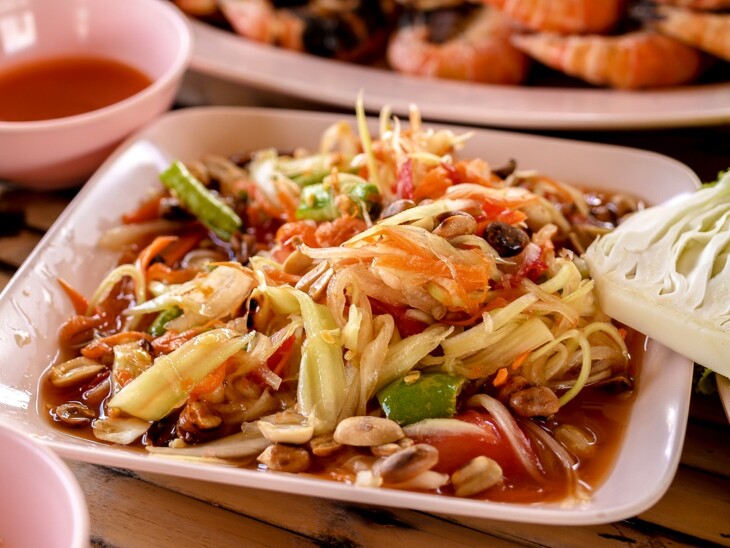 Tanglin Halt Food Centre is probably one of the oldest market and food centre in Singapore. The food centre is surrounded by the HDB built in the 60s and with less than 30 cooked food stalls serving the small community.
China Square Central Flea Market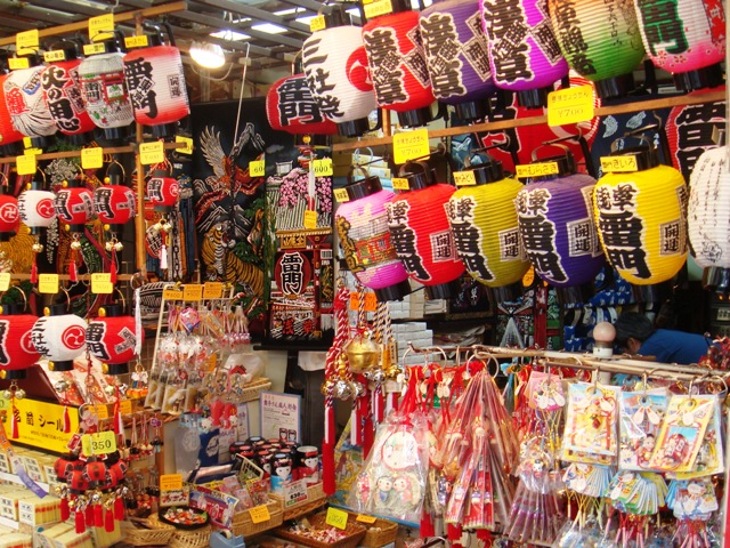 China Square is home to a lot of toy and comic book stores, and on Sundays, they have tables and stands outside their shops as well. There are also plenty of antiques, including some great vintage china items, retro clocks and phones, and second-hand books.
Tekka Temporary Market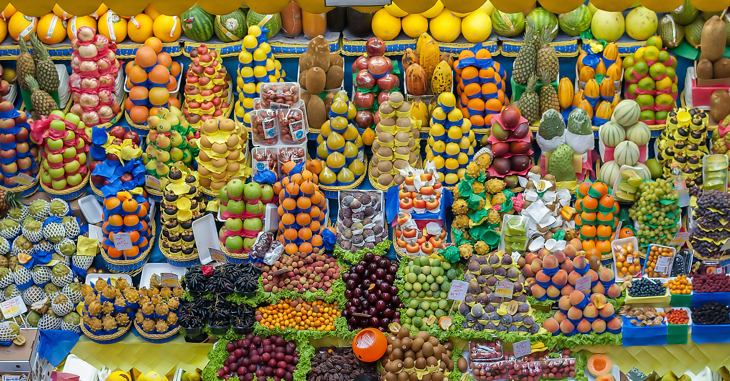 The market is primarily catering to the Indian community although there are also sellers of Muslim and Chinese products here too.
One can find lots of fruits and vegetables, tofu, tempe, seafood, chicken, beef, mutton, dried goods and also packaged goods including spices, tinned goods, joss sticks etc.
PasarBella - A Farmers' Market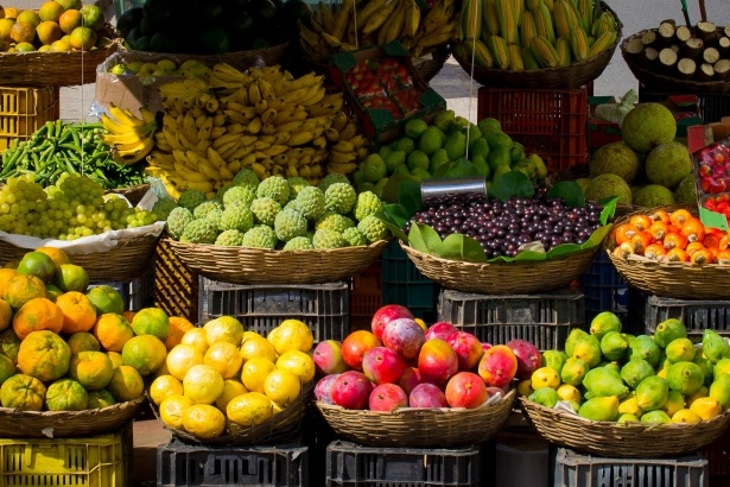 Inspired by street food and cultures around the world, PasarBella presents a dynamic food and beverage collective, nestled in the heart of the City. The energy here is equally inspired. Walking through the doors, your eyes are treated to a blend of organic and industrial elements, peppered with neon and graffiti.
Lucky Plaza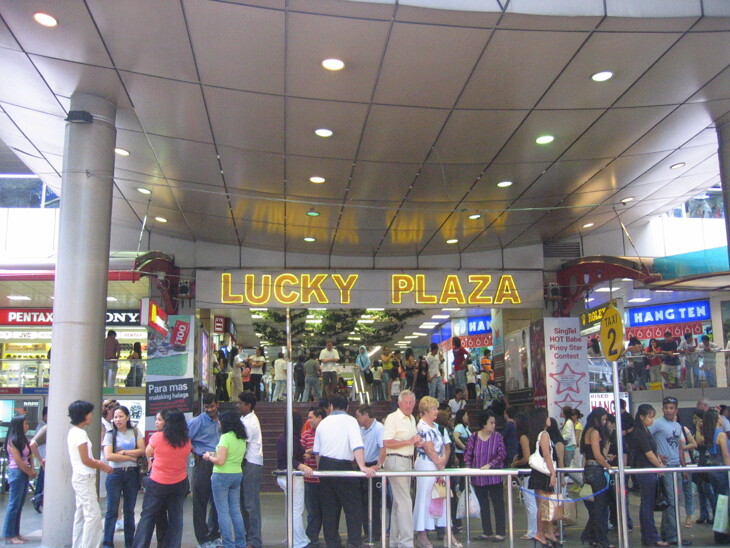 A place to buy cheap stuff on the Singapore's most luxurious street: While most of the shopping centres on Orchard road sell high-end products to wealthy customers, Lucky Plaza is the only mall catering to budget shoppers. Casual clothing, simple accessories, sunglasses, low-end watches, sweet and chocolate, souvenirs, used books and medicated oil products are always on sale.
Tanglin Mall Bazaar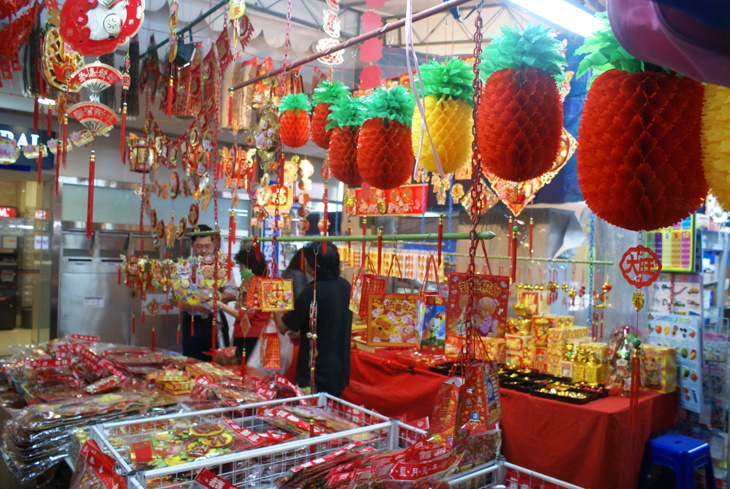 The food is great, well priced and very clean down there. A good selection of food is available the the service is very quick indeed.
There are some lovely shops there to get old fashioned toys for the children from, prices are good to pick up a few presents to bring home.
Geylang Serai New Market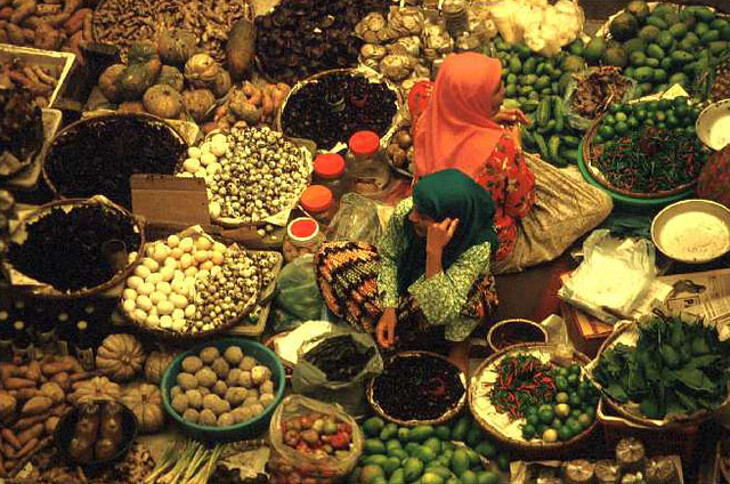 The Geylang Sarai New Market is resonant of the old markets of the Malay. Located in the heart of the Malay community, the Geylang Sarai New Market is famous for the fantastic array of Malay and Indian cuisines sold at the food stalls.
Satay street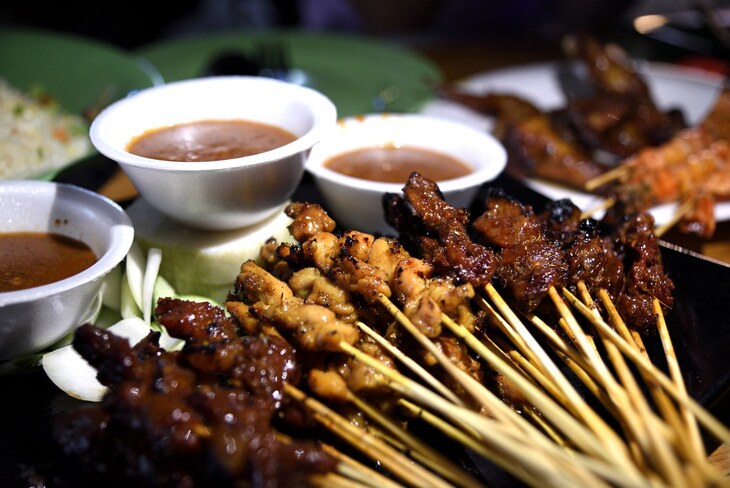 Order a few rounds of satay, some gravy-sopping rice cakes, a jug of Tiger beer and feast on the cheap.
You'll find it right behind the famous Lau Pa Sat hawker centre.
Lau Pa Sat Festival Pavilion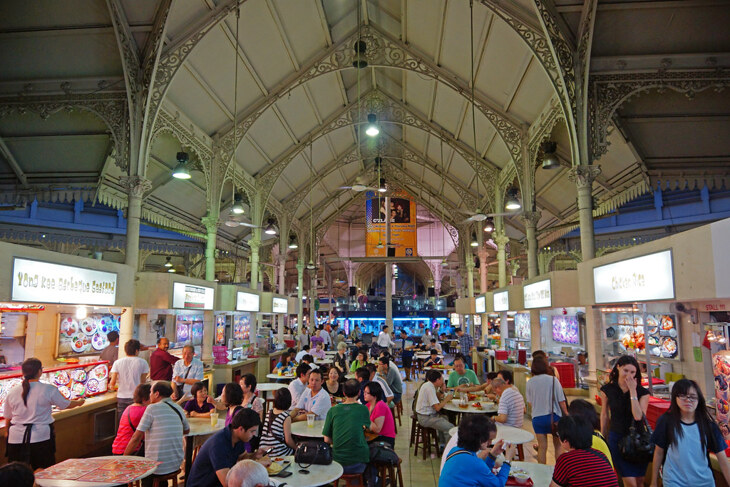 Lau Pa Sat is one of the most popular food markets, or what locals refer to as a 'hawker centre', in the heart of Singapore's financial district. The foodie's paradise is surrounded by the tallest buildings in Singapore. Come here to try the local delicacies, chicken rice, satay, and kaya toast, as well as the other dishes that make up the city's varied cuisine.
Maxwell Food Centre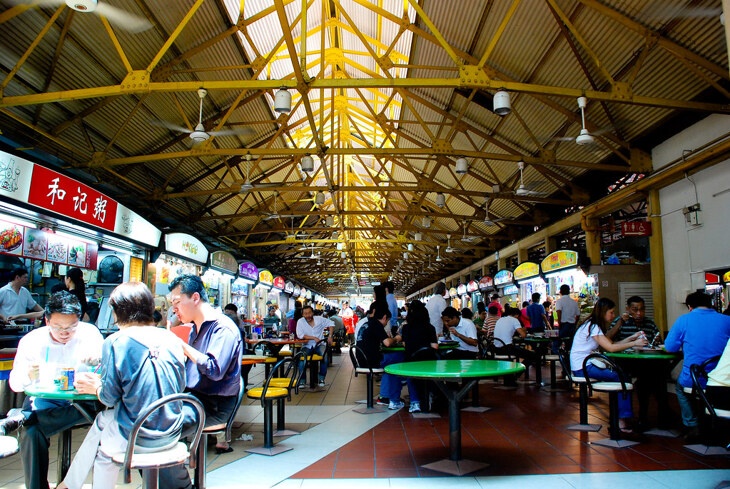 The Maxwell Food Centre takes on all comers - taxi drivers, students, office workers, and tourists. It doesn't have the tourist-trap reputation of Lau Pa Sat Festival Market or Newton Food Centre, despite its location in the hottest of tourist hotspots.
---
More articles in this category: