Best of real estate websites 2019
5. Hamptons International
The classical estate agency, which has a welcome photo of a gorgeous, spotless white mansion with a lush and well-maintained garden. We are immediately eager to move in, it is sure that we need their services to come across our dream home.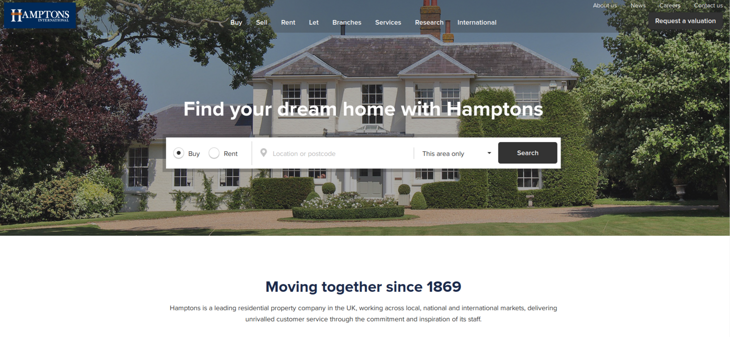 4. haart Estate Agents
The website of haart is special due to its uniqueness. Without reading their texts, the color- and visual concept does not particularly portray the fact that we have visited an estate agency's site, but it makes us stay on their site anyways.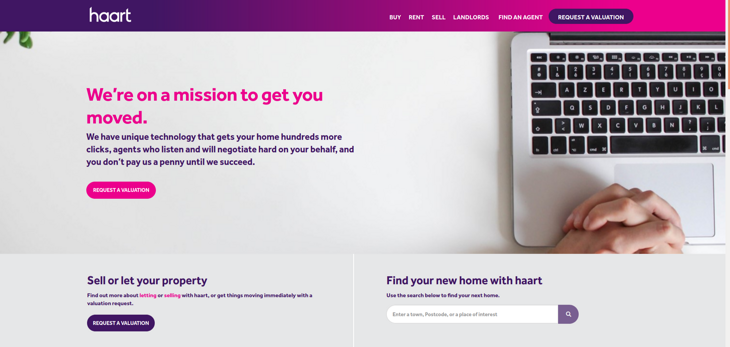 3. Savills
Their site is extraordinary, since if you look closer, you realise that their welcome photo is not just a plain picture of a nice house, but it in fact comes to life. As the wind blows the leaves and flowers, one can feel as if the front doors could open at any moment and we'll get invited to stroll around in these magical homes.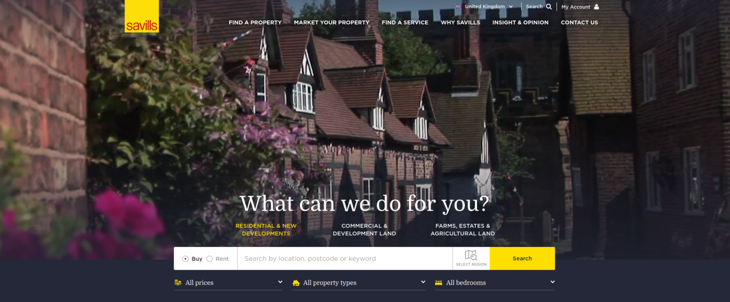 2. Sotheby's
Their agency is prominently focused on luxury apartments, which is obvious just by having a glance at their site. In place of a welcome picture, there is an amazing video to introduce you to the houses we are dealing with here. Extra score for them for having their own blog, which discusses all different sorts of design tips & tricks.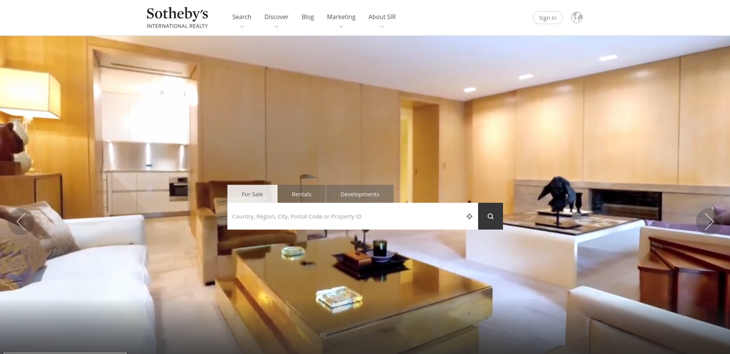 1. Emoov
Since Emoov is an online real estate agency, it comes as no surprise that they put super high efforts into their website. Instead of a welcome picture, we receive a video here as well, but now we get a whole story on a family's moving in, from the eyes of their pet dog. Is there even a better way to marketing a home?
Best of real estate themed video ads 2019
5. Hawaii Life
Their ads video is only 10 seconds long, showcasing candid moments of what is it like to live a Hawaiian lifestyle. This footage instantly motivates us to get in touch and ask for their services to handle getting a beachfront getaway home for us, as soon as possible.
4. Compass Real Estate
This estate agency's appealing video presents the values and self-image they wish to represent. They believe in the strong bond between their agents and clients, since clients are not only able to get an idea of their company, but can get to know the employees, too. Their series depicts the everyday lives of their agents.
3. RE/MAX
RE/MAX came up with a hilarious ads video last year, showing a couple holding their "Home 4 sale" sign, standing in front of their house, trying desperately to sell their property by screaming and shouting. This try obviously will not bring successful results for them, so what's the solution? The answer is RE/MAX estate agency.
2. Berkshire Hathaway HomeServices
This one is the most traditional and classy real estate agency ads video on our list, but it is done in a style that it is so catchy. Their video is of unbelievable houses offered by Berkshire Hathaway, next they introduce several families keen on to find their perfect home, which - by purchasing Berkshire Hathaway's services - is going to be achieved at the end.
1. Wards Estate Agents
We have picked Wards' ads video as the greatest of 2019, in which children are being asked by a nursery school teacher: what profession are they dreaming of going for when they become adults one day. Typical answers are: becoming a doctor, a police officer - kids would like to care for and help others when they grow up. Finally a little guy stands up straight and says: he's going to be a real estate agent. And why? So that he can bring great happiness into people's lives.