It doesn't matter if it's a bold accent wall or an unexpected painted ceiling - although pinpointing the perfect color for your space can be quite tricky sometimes. Therefore, we've decided to take a look at what colors will continue to dominate homes in 2020.
One of the easiest ways to update your home has always been by swiping on a fresh coat of paint. Whichever room you're in - bedroom, kitchen, bathroom, or dining room - adding a new color to your walls or furniture is a (relatively) cheap and commitment-free way to make a change that is eye-catching, not to mention that it is also totally reversible. So, every few years, you have the option to incorporate some of the latest interior design trends.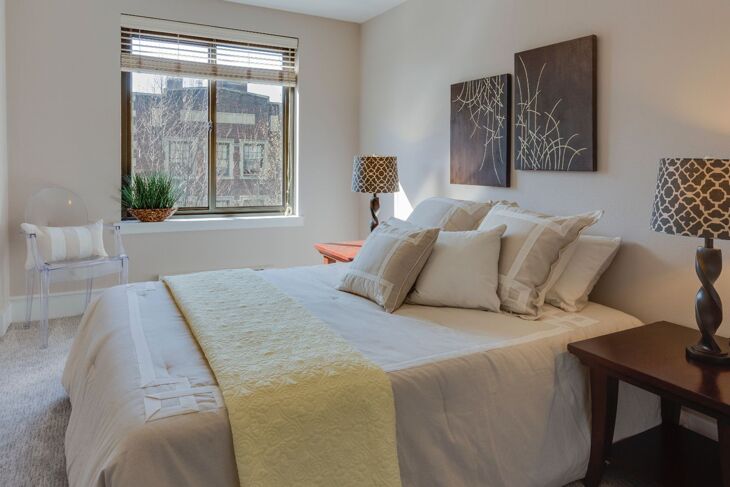 General trends
Paint company Sherwin-Williams enlisted the help of 250 professional interior designers in order to identify the hottest interior paint color trends in 2020. Here are their three main predictions:
Dark is the new neutral

- sixty-six percent of the designers polled agreed that black is now a neutral tone, while 44 percent named sage green, and 42 percent navy blue. Even blush pink was considered a neutral by over a third of designers, indicating that neutral is being redefined.

The color choice will vary by generation

- with generation Z growing up, you can expect to see brighter paint colors trending. 26 percent of designers surveyed claimed that younger folk were more likely to go bright, requesting vibrant yellow and orange hues in their designs.

Beige will become the comeback color of the year

- beige is ready for a comeback - at least that's what the above survey has found. Additionally, another trend designers predict we'll see much more of in 2020 is more natural wood in furniture and décor.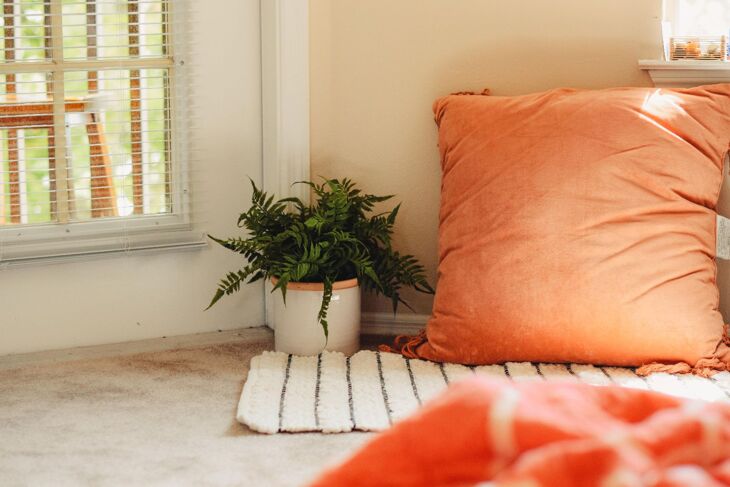 Best paint colors
If you want to hear about specific colors that dominate the year 2020, look no further - here they are, from rich, moody hues to elegant neutrals, these are the choices of color experts.
White

- one of the biggest paint color trends of 2020 is white on white on white. Moody white set against clean, modern whites, lending age and depth to this versatile color - it is anything but boring

Blush

- the term "millennial pink" was coined around 2016 and it became an interior design phenomenon. It's popularity will be unrelenting due to its ability to feel modern when mixed with warmer jewel tones.

Burnt orange

- burnt orange and rust shades add an invigorating pop of color to any space — just make sure to use them in moderation, preferably somewhere you're not confronted with it every day.

Peacock

- moody paint colors, such as peacock blue, charcoal, and off-black, are ready to take center stage in the new year.

Hunter green

- other classic masculine colors, such as saddle brown and hunter green, are expected to have a moment - they're timeless, chic, and handsome.

Clay

- in 2019, Sherwin-Williams named its Cavern Clay terracotta paint its color of the year. In 2020, you can expect to continue to see warm putty paint colors inspired by aged plaster, earthenware, and clay in the new year.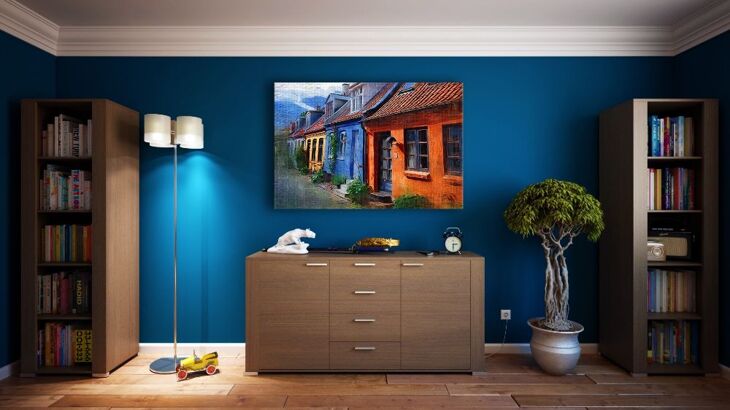 +1 Pantone's color of the year: Navy Blue
As forward-looking as it may be, the 2020 color brings us almost full circle to the first Color of the Year, Cerulean, another blue hue chosen in 1999 to likewise capture a moment in time. The Pantone Color Institute said it recognized similar feelings of instability gripping the world today, from the United States to the United Kingdom, Hong Kong, Syria and across the globe, so the institute announced that its 2020 Color of the Year is Classic Blue, a shade reminiscent of the sky at dusk.
"If you have a color called Brown Dirt, versus Chocolate Fudge, it takes on two completely different meanings," said Laurie Pressman, the vice president of the Pantone Color Institute. "The name really has to resonate with the message that we want to get across."
True to its name, Classic Blue can be regal, restrained and boundless, but edgy at the same time. For those who want to sport the 2020 color, Pressman recommends Classic Blue accent pieces such as a scarf or watch strap, or a vase or candle for your home or workplace.